Lina: A Fishy Quest

Lina: A Fishy Quest
This project is an entry for the 20 Seconds Game Jam, made with the fantasy console: PICO-8.
Controls: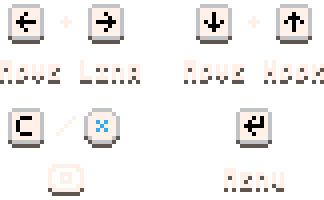 Story:
Sometimes our little witch needs some relaxation and Sour Cream demands fishes for dinner, so let's help Lina find the perfect dinner!
Gameplay:
Hook fishes to earn points, fisher from the deep earn you more!
Avoid the Junk if you can, it will reduce your score!

You have 20 seconds to earn the most points!
Bubble streams will move everything up or down depending on their direction! Be careful, your hook is deployed all the time, move it away from junk floating on top!
Ko-fi articles:
https://ko-fi.com/post/Lina-A-Fishy-Quest-is-out--20-second-game-jam-O5O1G84J9

Support:
If you like my work you can purchase the standalone binaries for this game! If you would like to see more games, gamedev blogs, pixel- and voxel arts check out my Ko-fi page, where you can support me if you want!
https://linktr.ee/AchieGameDev
Big thanks to Csöndi for supporting my work over at Ko-fi!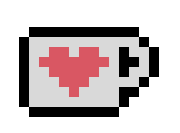 Purchase
In order to download this game you must purchase it at or above the minimum price of $1.50 USD. You will get access to the following files:
lina_a_fishy_quest_0_2.p8.png
11 kB
lina_a_fishy_quest_0_3.zip
509 kB
lina_a_fishy_quest_0_4.p8.png
18 kB
lina_a_fishy_quest_0_4_linux.zip
743 kB
lina_a_fishy_quest_0_4_osx.zip
3 MB
lina_a_fishy_quest_0_4_raspi.zip
2 MB
lina_a_fishy_quest_0_4_windows.zip
983 kB